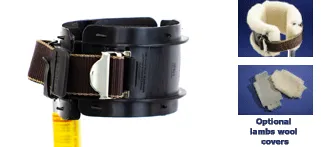 The most comfortable leg band ever!  
The patented clamshell leg band opens, closes and buckles as necessary to quickly secure or release the Dura-Stilt from the user's leg. The band is hingedly attached to the leg support tube allowing limited vertical movement of the entire leg band to accommodate various leg shapes. The clamshell leg band is made of a specially selected light weight yet tough space age material which not only makes the new leg attachment system lighter but also flexes to conform even better to the users leg. In addition to the added comfort of the patented clamshell hinge and flex design, 5/16" thick foam pads cushion ones leg at the contact area. An optional genuine lambs wool cover is available for even more cushion and comfort. Lambs wool is known to be not only soft but warmer in winter and cooler in the summer.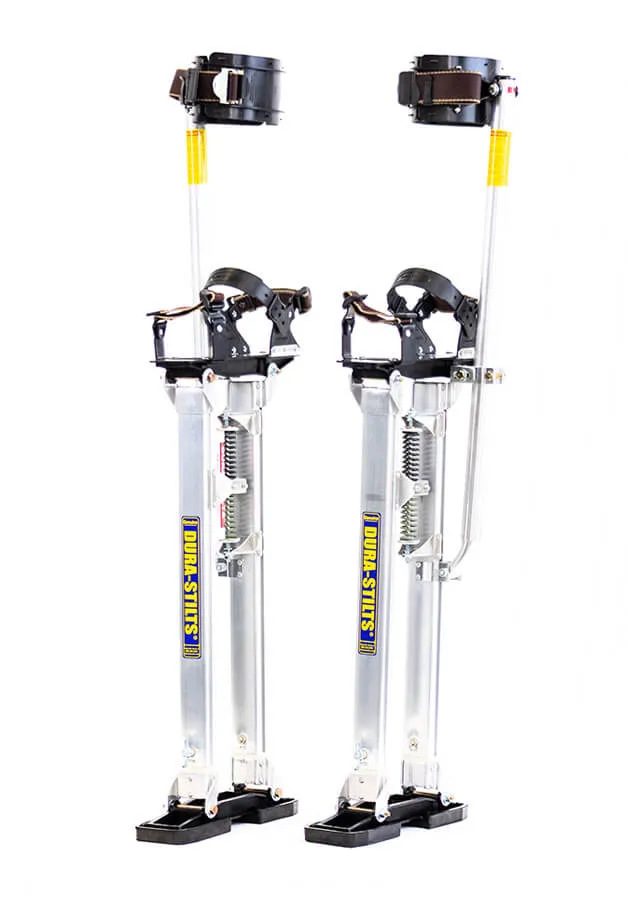 The toe strap portion of the foot harness utilizes semi-fexible side panels with adjustable molded brackets to which are attached an easily adjustable strap and patented buckle. The design makes possible a quick in and out, rear entry, sandal style foot attachment system. The unique symmetrically attached arch strap serves to position one's foot fore and aft on the stilt and the rear strap tightens securely around the upper portion of the heel to continue the foot comfortably and securely in its proper location between the arch strap and the heel strap.
Available in 3 Adjustable Sizes: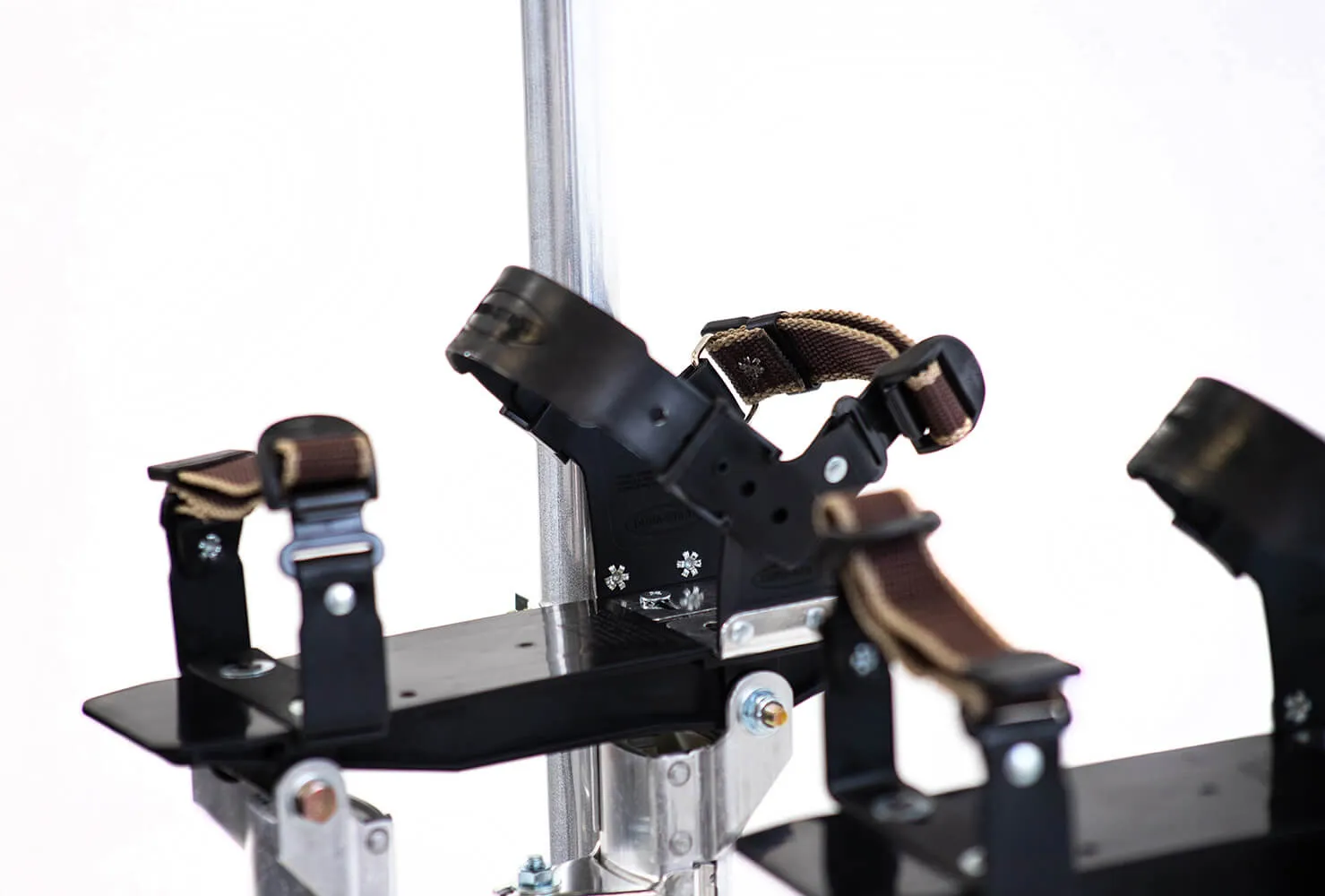 Secure Comfort Foot Harness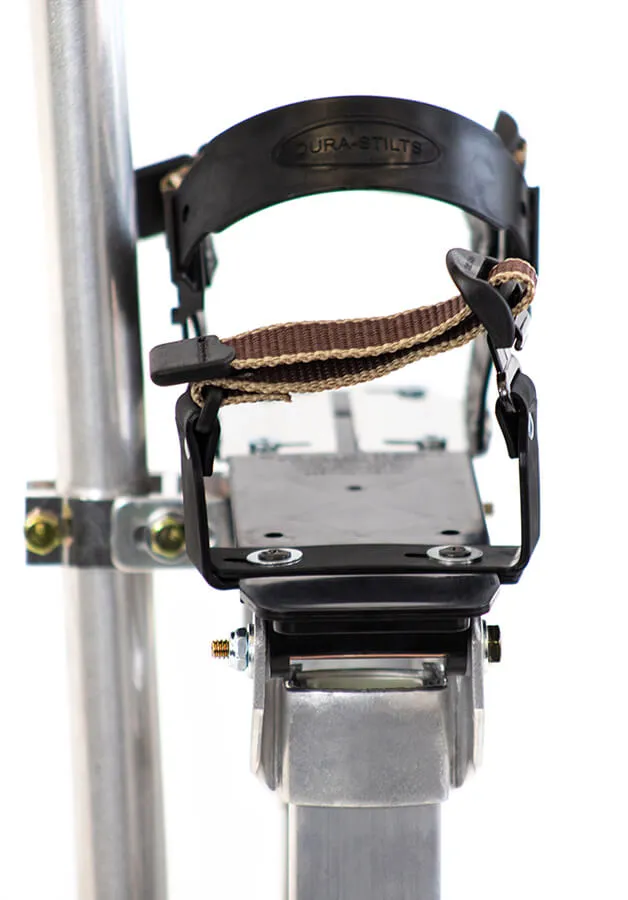 Leg Support Clamping and Support System
The new leg support tube clamp bracket systems allows you to separate the height and rotational adjustment of the leg support tube from the lateral (side to side), You do not lose rotational or height position in the leg support when adjusting laterally (side to side), and you do not lose lateral position when adjusting for height or rotation. The new patented system is more compact, weighs less and is easier to adjust.