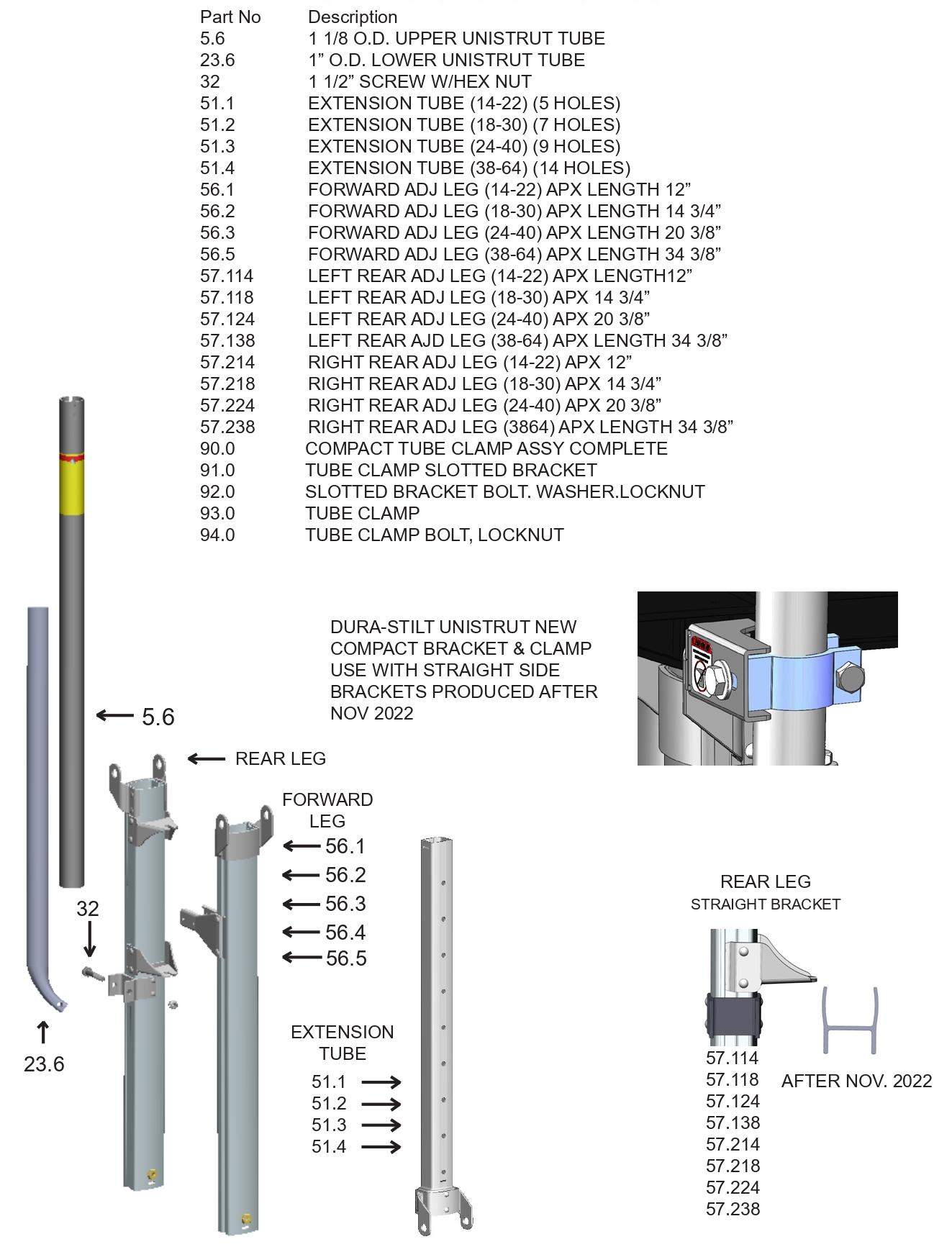 Less Weight. More Efficient. Patented Design. Higher Center of Gravity. Simply Better.
1

Loosen tube clamp and Slot Bolts
Afloje ambos tornillos de las abrazaderas.

2

Install lower strut tubes from the bottom of the clamps.
Inserte el tubo inferior de refuerzopor la parte de abajo de las abrazad-eras.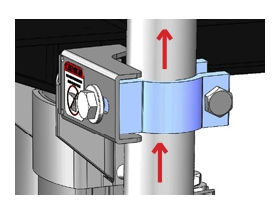 3

Install lower struts with cross bolts and lock nuts, tighten lock nuts slightly snug against the brackets.
Instale ambos tubos de refuerzo inferior a los soportes asegurandolos en su lugar con los tornillos de atravesamiento y tuercas de seguridad. Apriete levemente las tuercas contra los soportes.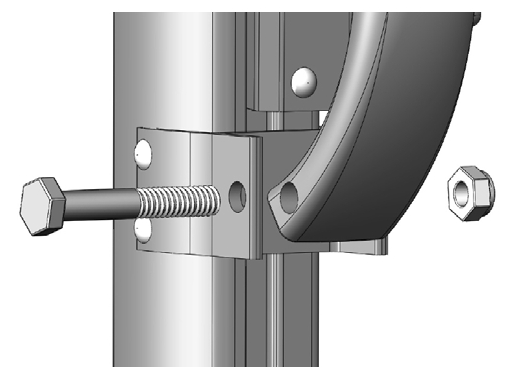 4

Install upper strut tubes from the top, position leg strap buckles towards the toe, evenly tighten clamp bolts just until tubes do not rotate during use. Leave slot bolt loose for personal fitting. (Fig.4)
DO NOT OVERTIGHTEN!
Instale ambos tubos de refuerzo superior por arriba, las hebillas de las correas de pierna deben quedar posicionadas hacia de los dedos de los pies. Ahora apriete los tornillos de las abrazaderas justo hasta que los tubos no roten durante uso.
NO LOS APRIETE DEMASIADO!